How does it work?
1. Choose your loan
Choose the quantity and the return period
2. Complete your application
Fill in the application form, in just a couple of minutes
3. Receive your money
Get the money in your bank account in 24 hours
Testimonials
Thank you very much. I have been able to pay the university tuition thanks to your speed. You have a great service. Excellent service. Many thanks.
Good morning, I am delighted. A few days ago I had an unforeseen problem with the pipes in my house, I did not know how to solve it. I contacted Solcredito's online service, through customer service, and they responded instantly.
Hi, I just wanted to thank you for your fast service. Honestly, I was surprised by how quickly it took me to receive the money, when I had only asked for it a few hours ago. I strongly recommend it to anyone who needs quick credit.
Your trust is our main goal


Commitment
To request a loan you only need: be between 18 and 80 years old, reside in Spain, have an account in a national bank, email and mobile.

Good practices
Since 2011, Solcredito acts in a serious and responsible manner by offering the best online personal loan search and comparison service in Spain.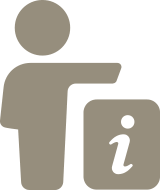 Why we?
Solcredito is a state-of-the-art credit search tool that allows you to know the market offer and compare the characteristics of each one, according to the needs of the users. We check the most trusted and recognized entities with absolute speed, discretion and security.
Personal loans
Instant loans do not need payment guarantees. They can be taken without endorsement, without payroll, without paperwork. 100% online! Solcredito helps you find the best option.
Fast credit
In addition to receiving your immediate credit, if you require the services of Solcredito again, the limits of your personal credits will gradually grow and you will be able to request up to € 3,000.
Easy money
We understand that you need money urgently and for that we help you to achieve it super fast and easy. Once you confirm the best option for your mini loans, the institution will answer you in just 15 minutes.
The best loan for you
Solcredito gives you a hand to get the best offers for personal loans online.
Our goal is to offer responsible solutions to liquidity problems. Our business is not based on lending money, but on advising those who need it. In addition, this loan search service is fast, very intuitive and totally free.
Solcredito is your best option
Flexibility: you select the value of the loan and for how long you will need it.
Save money: we research the most reliable and recognized credit institutions, and we present you the best credit option.
Save time: the process is 100% online. No queues, no endorsement, no payroll, no paperwork.
Technology: the search for fast loans are processed with absolute speed, discretion and security. We use thousands of data points to choose the best deal for you.
There are no hidden or additional costs or fine print: our transparent service allows you to see the total cost of your mini loan before validating the application.
Response in just 15 minutes , once the best option is confirmed.
Even when you are away from home, don't worry! Credimon accompanies you and you can request a loan on your mobile or tablet. Super fast and easy!
Don't let money be a headache, because we help you regain control over the unforeseen.
How does Solcredito work?
We work with the most important financial institutions in the market to cover all types of fast credit needs, from € 100 to € 1000. That's why we do the hard work for you and save you time. Simply indicate the money and the repayment term, and we will find the best possible answer. Apply now for your mini loan online and relax!
In case of need, you can always consult one of our quick loans and term loans . Solcredito is possibly the fastest search engine and comparator in the Spanish market. We find the best offer in seconds!
And if you want to know much more about interesting topics, we also have our blog , where you can find advice and additional information on loans, savings and other matters of interest.
Recent logins
October 09, 2020
July 20, 2020
July 01, 2020
We have helped millions of people
Across 7 countries, more than 6 million people have already received our help seeking funding, through our local partners. More than 600,000 loans granted for a value of € 720,000,000.